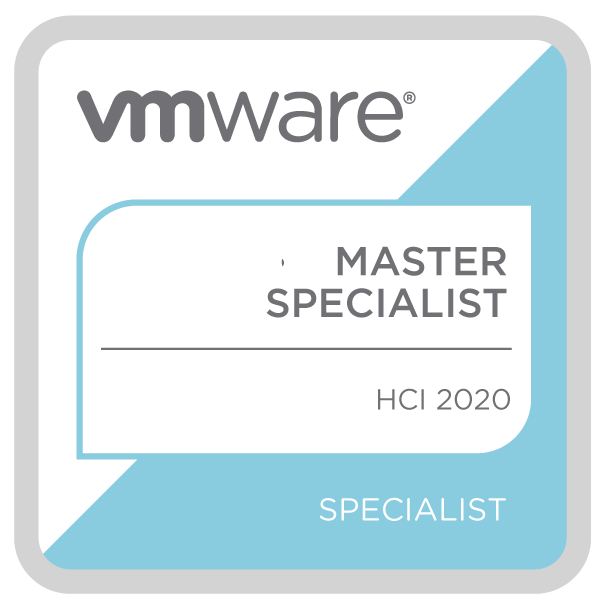 I recently sat (and passed the VMware HCI Master Specialist exam (5V0-21.20). I won't go into any details of the contents but I will comment that I felt the questions were fair and that there wasn't anything in it to trip you up. The required knowledge was certainly wider than the vSAN specialist exam.
This was my third remote proctored exam and I must say the experience has improved. Partially that is down to Pearson Vue improving the process and partially down to knowing what to expect a bit better.
Together with the vSAN exam that I passed earlier in the month, this entitles me to a VMware Master Services Competency. This is now the second that I hold and I must say I like the way VMware is delivering a thought out learning path.